Welcome to the Cars 30+ MPG Inventory
View all our selected used cars that have 30+ Miles per Gallon. Save Time and Gas!
The list does include some close second place winners, so at the end we have included some cars that may also come in at a respectable 27+ MPG. With Higher gas prices demand on high gas milage Cars and SUVs will increase. This section makes it just a little easier to find them.
Used Cars in Michigan and Ohio at Nice Car Company
Color: Summit White
Stock#: 11007
Mileage: 9,000
Body Style: Sedan
Chrome Wheels, Power Moonroof, Heated Seats, Remote Engine Starter, Premium Sound System
$249.59/Mo
75 mos / 2.99 % 10% down
Exc. Tax, Title, License
Garage Kept, Non-Smoker, 100pt Certified, 33 Miles Per Gallon
Call Us Now (888) 987-7788
Color: Gold Mist Metallic
Stock#: 10984
Mileage: 14,000
Body Style: Sedan
Power Moonroof, Remote Engine Starter, 17" Alloy Wheels, MP3 Player, Air Conditioning
$236.42/Mo
75 mos / 2.99 % 10% down
Exc. Tax, Title, License
Garage Kept, Non-Smoker, 100pt Certified, 33 Miles Per Gallon
Call Us Now (888) 987-7788
Color: Silver Ice Metallic
Stock#: 10955
Mileage: 10,000
Body Style: Sedan
Chrome Wheels, Power Moonroof, Heated Seats, Remote Engine Starter, Premium Sound System
$249.59/Mo
75 mos / 2.99 % 10% down
Exc. Tax, Title, License
Non-Smoker, 100pt Certified, Factory Program Vehicle, 33 Miles Per Gallon
Call Us Now (888) 987-7788
Color: Silver Ice Metallic
Stock#: 10954
Mileage: 18,000
Body Style: Sedan
Power Moonroof, Heated Seats, Remote Engine Starter, Air Conditioning, Front Wheel Drive
$236.42/Mo
75 mos / 2.99 % 10% down
Exc. Tax, Title, License
Garage Kept, Non-Smoker, 100pt Certified, 33 Miles Per Gallon
Call Us Now (888) 987-7788
Color: Gold Mist Metallic
Stock#: 11085
Mileage: 11,000
Body Style: Sedan
Front Wheel Drive, CD Player, ABS Brakes, MP3 Player, Air Conditioning
$196.91/Mo
75 mos / 2.99 % 10% down
Exc. Tax, Title, License
One Chevrolet Executive Owner, Garage Kept, Non-Smoker, 33 Miles Per Gallon
Call Us Now (888) 987-7788
Color: Summit White
Stock#: 11139
Mileage: 9,000
Body Style: Sedan
Power Moonroof, Leather Interior, Heated Seats, 18" Alloy Wheels, Bose Stereo System
$249.59/Mo
75 mos / 2.99 % 10% down
Exc. Tax, Title, License
Garage Kept, Non-Smoker, 100pt Certified, 30 Miles Per Gallon
Call Us Now (888) 987-7788
Color: Summit White
Stock#: 11159
Mileage: 9,000
Body Style: Sedan
Power Moonroof, Leather Interior, Rear Deck Spoiler, 18" Alloy Wheels, Bose Stereo System
$249.59/Mo
75 mos / 2.99 % 10% down
Exc. Tax, Title, License
Garage Kept, Non-Smoker, 100pt Certified, 30 Miles Per Gallon
Call Us Now (888) 987-7788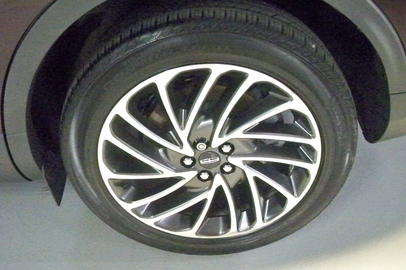 Color: Silver Ice Metallic
Stock#: 11381
Mileage: 6,000
Body Style: Sedan
Power Drivers Seat, Alloy Wheels, Power Moonroof, Remote Engine Starter, Air Conditioning
$236.42/Mo
75 mos / 2.99 % 10% down
Exc. Tax, Title, License
Garage Kept, Non-Smoker, 100pt Certified, 33 Miles Per Gallon
Call Us Now (888) 987-7788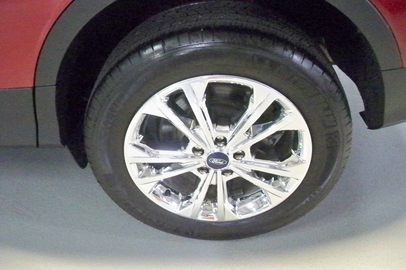 Color: Artic White
Stock#: 11639
Mileage: 22,000
Body Style: Hatchback
Power Drivers Seat, Chrome Wheels, Power Moonroof, Remote Engine Starter, Chrome Package
$196.91/Mo
75 mos / 2.99 % 10% down
Exc. Tax, Title, License
One Executive Family Owner, Garage Kept, Non-Smoker, 30 Miles Per Gallon
Call Us Now (888) 987-7788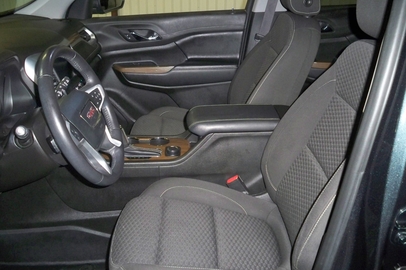 Color: Victory Red
Stock#: 11809
Mileage: 11,000
Body Style: Sedan
Power Drivers Seat, Remote Engine Starter, Hands Free Phone, 17" Alloy Wheels, Premium Sound System
Garage Kept, Non-Smoker, 100pt Certified, 30 Miles Per Gallon
Call Us Now (888) 987-7788